Not only are aluminum handrails a popular choice for outdoor railings, but they're used in a wide variety of applications as well. When you speak with us here at Complete General Contracting Group you will see the wide variety of options available to you when it comes to color, style, and size. See below why aluminum handrails are the best choice for your high rise condo.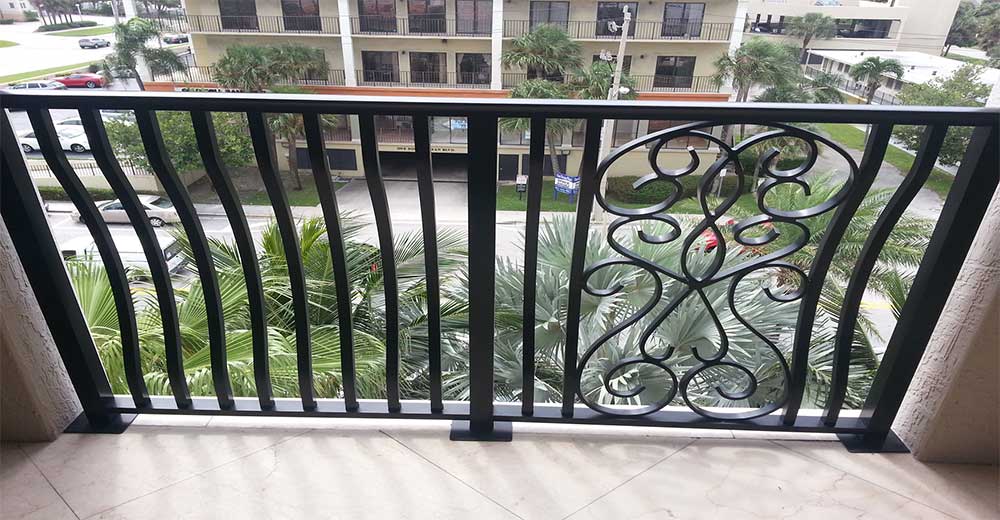 They are strong, not only strong, but durable too. When you choose the right product, they can last for a very long time. We offer a 10 year written warranty.

Aluminum is naturally weather resistant. It won't warp or decay, and it won't degrade like wood will. It keeps up with the intense heat we have here in south Florida as well as the intense humidity. The color holds up as well. This is only intensified by our Anodized Plus® finishes. 

They are very easy to maintain, allowing you to spend more of the time doing things you enjoy. Such as sitting on your deck or balcony enjoying your view. 

Simply put, they're just pretty. They're visually appealing, which makes for great curb appeal should you ever decide to sell your unit.

With the installation of new handrail, your building will be updated to all new building codes and receive the new updated look it needs.
Our custom welding is all done in house by certified welders and fabricators, providing you with endless options for welded hand rail applications and designs. We can provide custom welded railing systems in a multitude of shapes and colors, scrolls, belly pickets, cnc shapes, Ada compliant grab rails, bending, embossed, and any type of decorative design. Add in our Anodized Plus® and you are given even more options for color! Don't hesitate to contact us to discuss your options today!