With a hurricane headed towards the Tampa Bay area, it's important to know what to do if your window breaks during a hurricane. If you're in a condo or high rise, it's important to be prepared in the event of a hurricane, or if something should go wrong in the middle of the storm.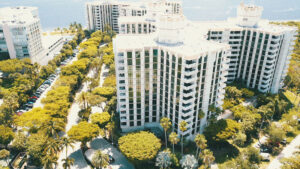 You don't want to be moving your family in the middle of a storm. We realize that having broken glass around the house is scary, and even dangerous. The best thing you can do during a hurricane or tropical storm is to move to another room and wait it out. Be sure to close the door behind you when you leave the room with the damage.
What you can do is wait for the eye of the storm, evaluate the damage, and do a quick fix if it's not too badly damaged. Put up a quick piece of plywood or even a piece of cardboard to help prevent further damage to your home.
After the storm passes, speak with your insurance agency and take photos of the damage. You should, as part of your hurricane preparation take photos ahead of the storm for any potential damage claims anyway.
This is why it's so important to have hurricane impact doors and windows. They might seem expensive, but it's a worthwhile investment. If you live in a condo in an area that is prone to dangerous storms and hurricanes, or are on the water, this is an investment that should be seriously considered.
Complete General Contracting Group is your one stop restoration contractor. Should your regular windows fail, we're here with window and door remediation specialists. We are a Class "A" general contractor serving the entire State of Florida, including the Florida Keys, with over 6500 successfully completed projects in the State of Florida. Don't hesitate, contact us today.