Living in South Florida is a blessing for many, especially when you're lucky enough to live on
the coast. With beautiful views of the ocean or the Gulf, you wake up each morning and take it
all in. But with this beauty comes the dangers of hurricanes during hurricane season. This is just one of the reasons why you should update your Florida home with impact doors. Let's see some other reasons why.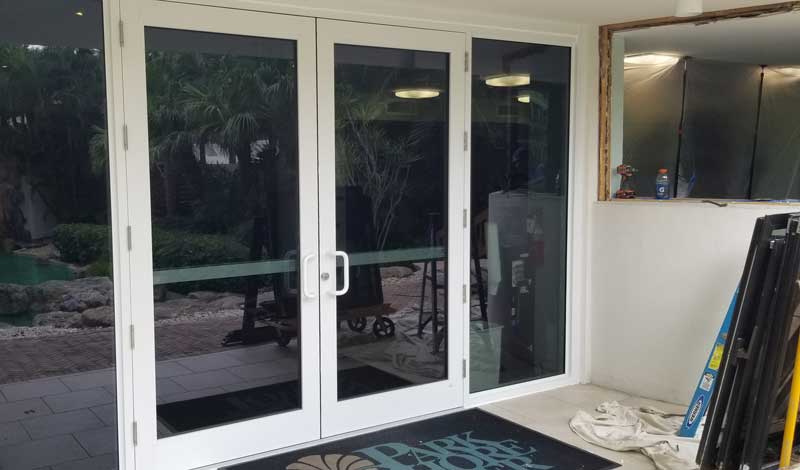 First, they are the ultimate in safety. They are much safer than your average door. They are built to the highest standards and are tested with impact resistant glass, and have frames with
aluminum or vinyl with reinforcements making them even more protective. Even the hinges are more protective than your average door. All of these elements combined make them strong to withstand hurricanes. They also provide safety against intrusions.
When hurricane impact doors are installed, they improve the resale value of your residential or commercial building due to the safety measures they provide. Not only are they safe, but they also provide curb appeal because they are built to last for years. Because they are built to
protect the interior of the building from hurricane damage, property value can be increased.
Hurricane impact doors are built to last. With the latest technology and testing impact windows and doors are tested to meet Florida bldg. codes and hurricane impacts. Impact glass consist of tempered or heat strengthened glass with a pvb or sgp interlayer which gives the glass its impact properties. Impact windows and doors are rated with design pressure based on the location of your structure and required wind speeds. These doors are built to protect you and your home for many years to come.
These doors are tested for quality before they ever enter your home, and even before they're
introduced into the market. You can be sure that your home will be protected. If you're looking for hurricane impact doors, don't hesitate to contact Complete General Contracting Group here.