Once you see the benefits of aluminum handrails, you be able to see why it is a popular choice among contractors. Not only are they beautiful, but customizable. Complete General Contracting takes it a step further with our Anodized Plus® handrails. Keep reading to learn more.
Aluminum handrails are very low maintenance, they're easy to clean, and they won't rust. And with finishes such as Anodized Plus®, the new standard for anodized finishes, there are added requirements for color and gloss retention, testing for resistance to damage from mortar, acid rain, pollution, detergent, window cleaner.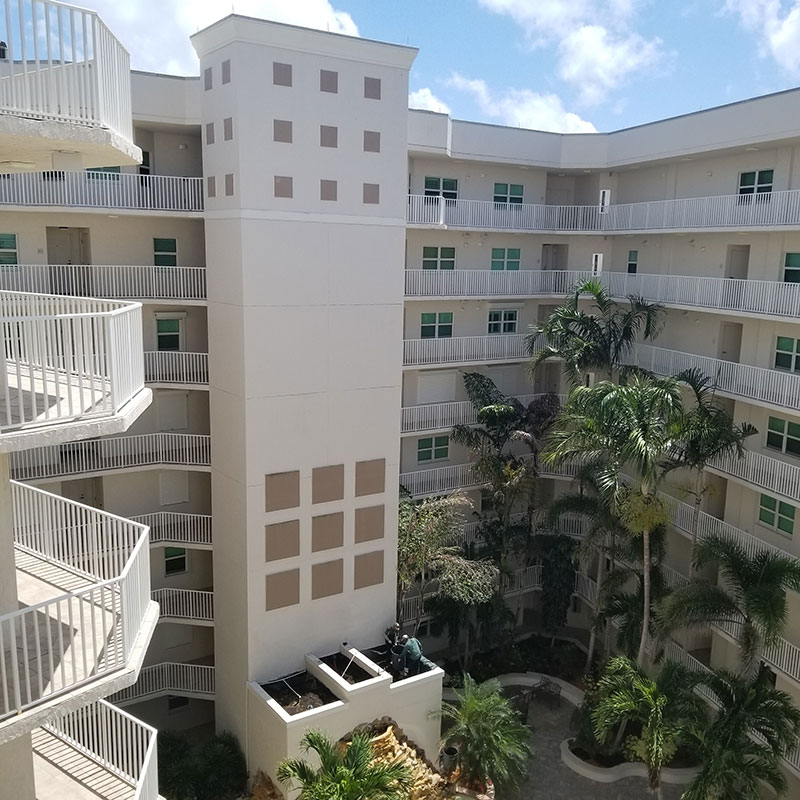 These handrails are also light weight, making them less expensive than other types of handrails. Because they're lighter than steel for example, they're less expensive to ship, and easier to install.
Aluminum handrails are also very durable. As mentioned above, they won't rust like steel can, but they also won't splinter or crack or twist like wood rails.
Of course the main purpose of any type of railing is for safety, they need to meet FL building code, and life safety specifications. But aluminum handrails are also visually pleasing. With an array of finishes Anodized Plus, Aama 2605 colors and styles available, it's easy to find one that fits your home and your taste. When you choose the right railing, it will just add to the décor of your property.
Complete General Contracting's unique vertical anodizing process provides the greatest color consistency in the industry. And we are so convinced of the strength of the Anodized Plus® finish that our standard warranty is for 10 years in lieu of the industry standard 2 years for a Class I and the 5 year for a Class II anodized finish.
If you'd like to learn more about the benefits of aluminum railings, or our Anodized Plus® finish railings, contact us here.