Hurricane Season is approaching quickly, and there are some things you can do in Fort Myers and other areas of South Florida to get prepared to better protect your house in the event that we do have another hurricane strike this year.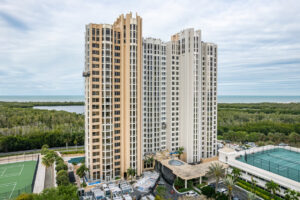 Many of you are still rebuilding, especially in the Fort Myers and Naples areas of Florida, so these are some ways you can incorporate best homebuilding practices into your hurricane plans.
Strengthen the roof deck with stronger roof fasteners
Create a secondary barrier to prevent water intrusion
Install stronger roof fasteners that keep roofs from blowing off
Use nails instead of staples, nails are stronger
Use roof tie-down clips
Consider using concrete walls
When choosing metal roofs, choose standing steam metal roofs with continuous panels
Choose hurricane impact windows and doors
When building, build with FEMA flood elevations
Use flood vents in garages and garage doors
Our team here at Complete General Contracting Group are experts in many of these areas. We have the ability, skill and knowledge to properly install hurricane impact windows and doors, provide the protection and attention to detail that is unmatched in the industry.
We also have a structural concrete repair department which is an excellent choice when you are considering using concrete walls in your rebuilding.
We are waterproofing specialists too! Complete General Contracting has worked on over 6,500 condominiums large and small over the past 38+ years. We have painted and waterproofed hundreds of building exteriors and lanai decks during that time. Don't hesitate to contact us for your next waterproofing project.
At Complete General Contracting Group, we are your one stop contractor. We specialize in both high and low rise condominiums. We work all over Florida, and in the Florida Keys. So if you're in Sarasota, Fort Myers, Naples, Boca Raton, West Palm Beach, or Fort Lauderdale, we have you covered.