Embarking on a home renovation project is an exciting endeavor that can enhance the beauty and functionality of your living space. However, it can also be a daunting prospect, as the process often involves a fair amount of disruption to your daily life. At Complete General Contracting Group, we understand the importance of not just delivering high-quality renovations but also ensuring the safety and security of your home throughout the entire process. Here, we'll show you how our contractors go the extra mile to protect your home during renovations.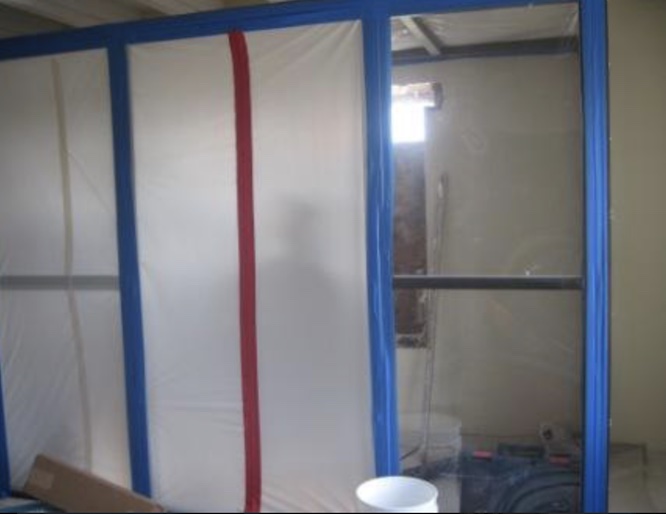 Clear Communication
Effective communication is the foundation of a successful renovation project. Our contractors take the time to sit down with you and discuss your project in detail. We'll provide a timeline for the work, and we're always ready to answer any questions or address any concerns you may have. This open dialogue helps us understand your expectations and ensures a smooth renovation process.
Protective Measures
The safety of your home and its occupants is our top priority. Before we start any work, our contractors will take steps to protect your property. This includes laying down protective coverings on floors and surfaces to prevent damage from tools, dust, and debris. We'll also seal off the renovation area to minimize the spread of dust and keep the rest of your home as clean as possible.
Secure Workspaces
During the renovation process, we'll establish a secure and organized workspace. Tools and materials will be neatly stored, and potential hazards will be minimized. Our contractors are trained to maintain a tidy and safe work environment, reducing the risk of accidents or damage to your property.
Experienced Professionals
Our team of contractors is comprised of experienced professionals who have undergone extensive training. We pride ourselves on their expertise in their respective fields, whether it's electrical work, carpentry, or any other trade. Their skill and knowledge allow us to complete your project efficiently and to the highest standards, ensuring that your home is in capable hands.
Respect for Your Property
Respecting your property is not just a slogan; it's a fundamental principle we adhere to. Our contractors treat your home with the same care and consideration they would their own. We take precautions to prevent damage to walls, fixtures, and finishes. If we need to move furniture or belongings, we do so carefully and with your permission.
Regular Inspections
Throughout the renovation process, our contractors conduct regular inspections to ensure everything is going according to plan. These inspections help us catch and address any potential issues or discrepancies early on, minimizing delays and extra costs. We are committed to delivering a renovation that meets or exceeds your expectations.
Clean-Up and Restoration
Once the renovation is complete, our contractors don't simply pack up and leave. We take pride in cleaning up thoroughly and ensuring your home is returned to its pre-renovation state as much as possible. This includes removing any debris, dust, and construction materials, as well as conducting a final inspection to guarantee your satisfaction.
At Complete General Contracting Group, we believe that a successful renovation project isn't just about the end result; it's also about the journey. Our contractors are dedicated to going the extra mile to protect your home during the renovation process. From clear communication to protective measures, experienced professionals, and respectful handling of your property, we're committed to ensuring your home is in safe hands from start to finish. When you choose us for your renovation needs, you can rest assured that your home is in the best possible care. Contact us today to get started on your dream home renovation!