Most of these high rise condominiums require significant maintenance, as well as a board of directors who oversee these maintenance responsibilities. Exterior painting is a crucial part of building maintenance. The paint on the exterior of your building can last for several years when applied properly, and applied by qualified professionals such as our painters here at Complete General Contracting Group. There are reasons why, especially in a high rise condominium, you want the paint looking good, because you want to attract new residents, as well as to keep the current ones happy. See the signs that indicate it's time to repaint your high rise condominium.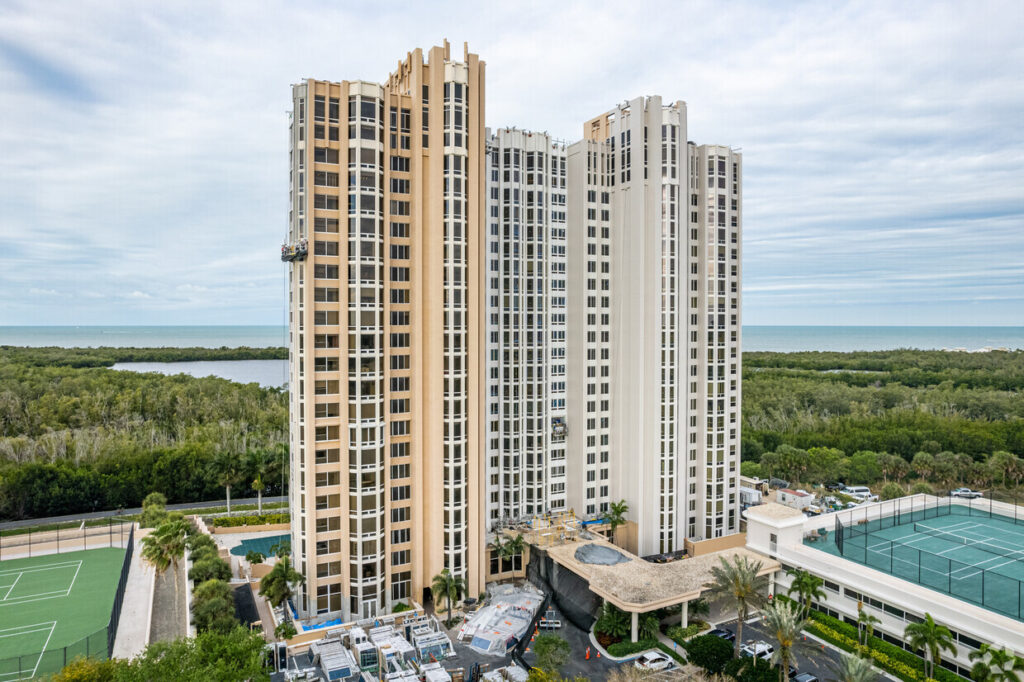 Fading Paint Color
Here in south Florida we're constantly getting baked by the sun, we're not called the Sunshine State for nothing. So even the best of paint brands will fade over time. 
Visible Damage
Exterior paint helps to keep out moisture, UV rays, and extreme temperatures. Once it breaks down, you'll see the damage and your paint job won't be doing its job anymore. 
It's Been Too Many Years 
Considering the paint, the surface, and the weather conditions, no paint job should last more than five to ten years. So if it's been longer than that, it's time to get the exterior painted again. 
Cleaning Doesn't Fix It
If you've been pressure washing it, or getting it cleaned as part of your regular maintenance, and it just isn't getting it cleaned anymore, it's time to repaint it. 
Remodeling
Remodeling or other maintenance is a great time to schedule some exterior painting. You already have that time scheduled anyway, so include this in that schedule. 
Complete General Contracting has worked on over 6,500 condominiums large and small over the past 38+ years. We have painted and waterproofed hundreds of building exteriors and lanai decks during that time. Typical Life cycles of building repaints are 5 – 10 years depending on the product used and the quality of the paint. Give us a call to discuss your project!